I'm flying through my books these days. Here are a couple that I finished in the past few weeks. I have about 20 books on a waitlist at the library and I know they are all going to come available at the same time (always happens) so I'm trying to power through these! Plus, I just love reading.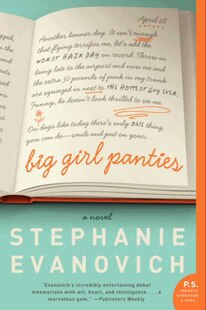 To be honest, I had really low expectations for this book but it very much surprised me.
The story is based around a young grieving widow who decides to get back into shape and ends up getting a lot more than she originally thought.
It's a story of loss, friendship, romance - and definitely some steamy scenes thrown in there. I'm not one to typically say "I really enjoyed the characters" but I can definitely say I felt connected with the main character, Holly.
Definitely recommend this book if you're looking for a light read.
Have you read any other books by Stephanie Evanovich?
This was a new author for me and again, really enjoyed this book. I think for anyone who has siblings, you will be able to relate to this book. It follows the ups and downs, differences and different paths each take. The three main characters parents go through the struggles, stress and stigma that is put on parents when their children don't necessarily follow the path that they visioned for their children - especially when they all move back home!
Although I wish that some of the anxieties in the book were filled with a few more lighthearted moments, this book was a great summer read.
Do you have any book recos?!